Spring Beauty
NORDSTROM – SPRING/SAUMMER 2019

Concept / Design
tools: photoshop, indesign



SPRING BEAUTY TREND EVENT
This was my second season leading creative for the Beauty Trend Event and my third Trend Event to design. With learnings from fall, I wanted to push creative a little further and give it more life with color to differentiate from our fall event. Our goal was to be more youthful and fun for the season while maintaining values in diversity and inclusion.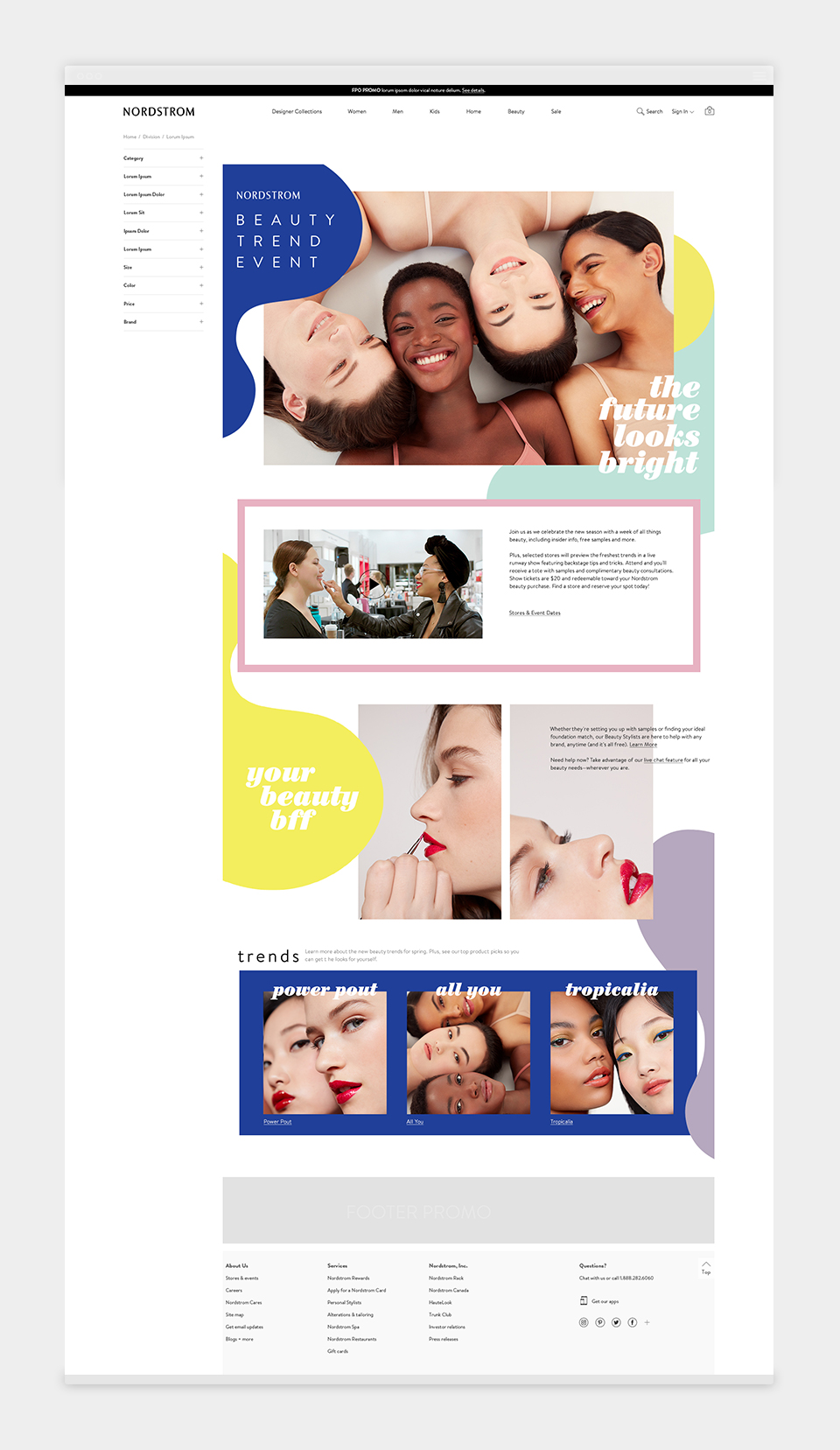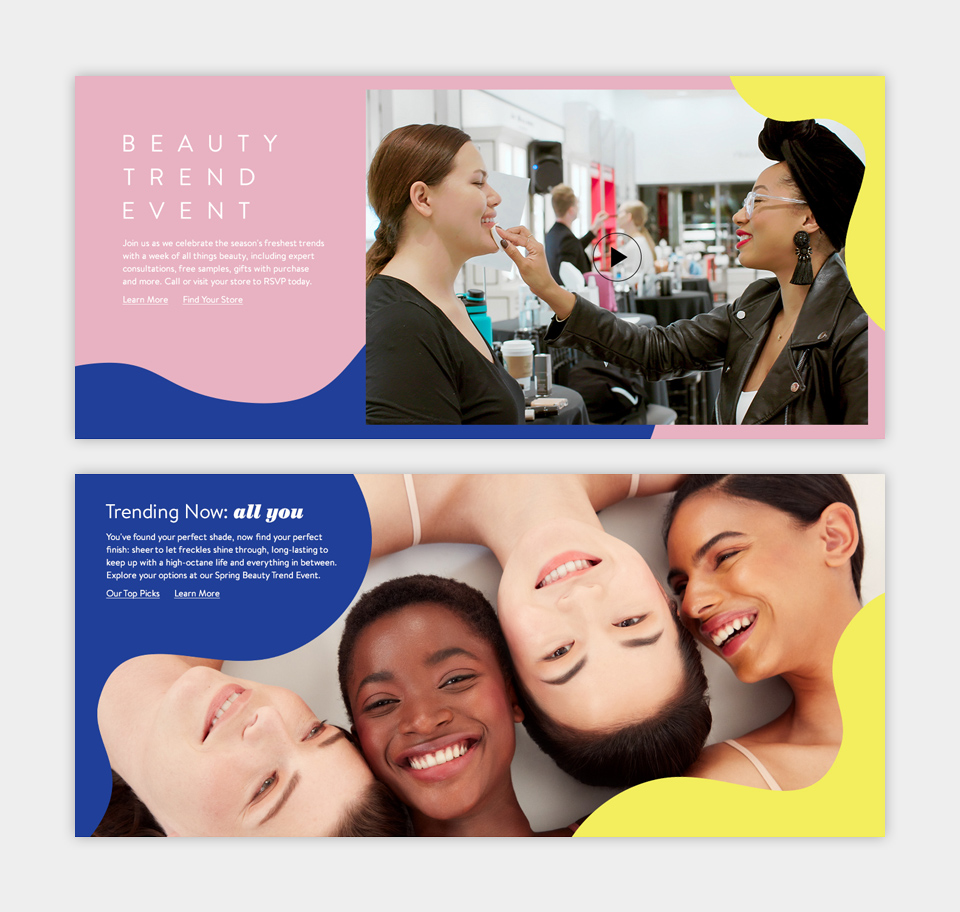 photographer // anairam
photography art direction // kevin dotolo
editor // cirilia rose
video director // daniel fickle
video editing // kirstin small
in-store visual // kimberly smolkowicz



---
SUN BREAK + SUMMER ESSENTIALS
Knowing that sun protection isn't just important during the summer, we planned on prioritizing messaging in early spring and again at the beginning of summer. Bringing awareness of sun damage and offering some of the best products to keep you safe and glowing all year round.
---

About

I'm an innovative Seattle-based art director and graphic designer with a background in creative direction, strategy, UI/UX and print production. My experience encompasses the entire lifecycle of a project—from brainstorming through planning and on to execution across all consumer touchpoints—directing branded concepts that yield results.